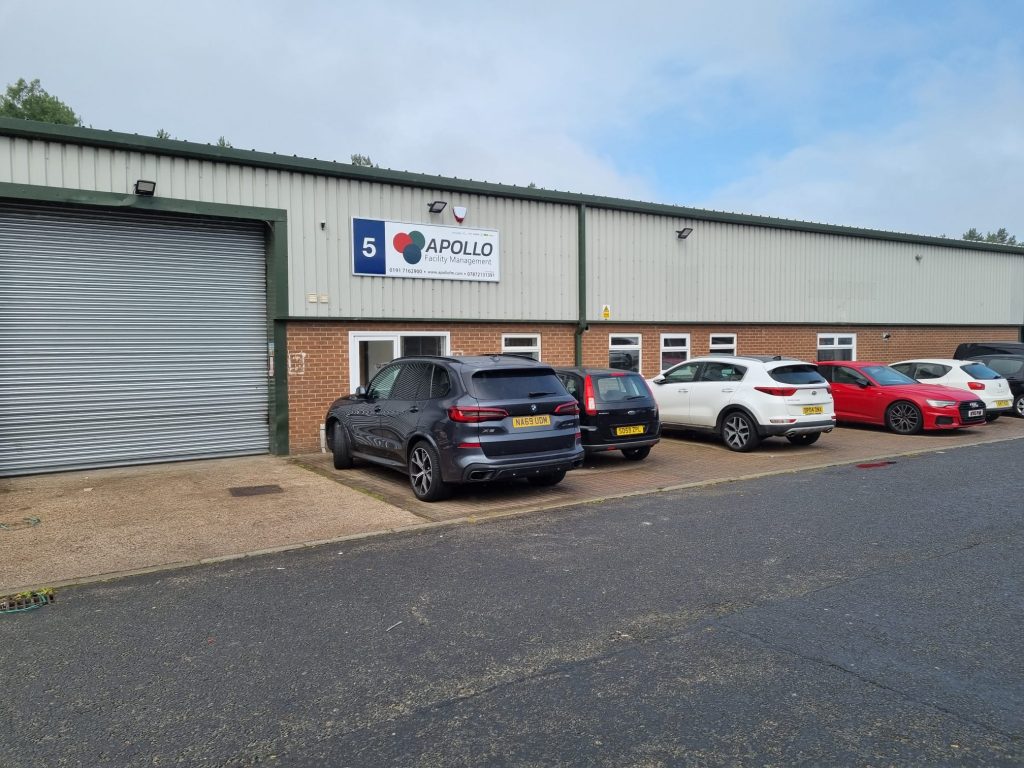 Apollo FM is delighted to announce the expansion of the company with the launch of our new doors division and a brand new premises.
Our new headquarters is at Unit 5 of NEP Business Park on the Pattinson South Industrial Estate in Washington, Tyne and Wear.
It will serve as our new primary base of operations for planned maintenance, as well as our projects across the country.
Everyone at Apollo is thrilled with the move to a bigger, better and more modern facility that matches our ambitions for the business.
The Apollo FM Team has settled in quickly to its new surroundings, and we've been hard at work to launch a brand new division of the company.
Our new doors division will greatly expand the range of products and services available to our new and existing clients.
We now have the means to independently manufacture and provide maintenance for roller doors, sectional doors, aluminium doors, steel doors and windows under the Apollo Facility Management umbrella.
Though this is a new arm of the company, we have a wealth of experience in this sector to ensure the highest standards.
Apollo FM Director, Colin Simpson, has a background in this field going back more than 20 years, so you can guarantee our doors and windows will live up to everything else we offer.
Our new team of engineers will work with our fire protection, electrical and property maintenance divisions to provide all your facility management needs under one roof.
As a result, we will continue to offer our clients the most convenient and cost-effective solutions for all of our customers – whether they're new to the Apollo family or they've worked with us for many years.
More information about the products and services that are available through our doors division will be added to our website soon.
Until then, please contact us, and one of our experts can explain more about what Apollo can do for your business.